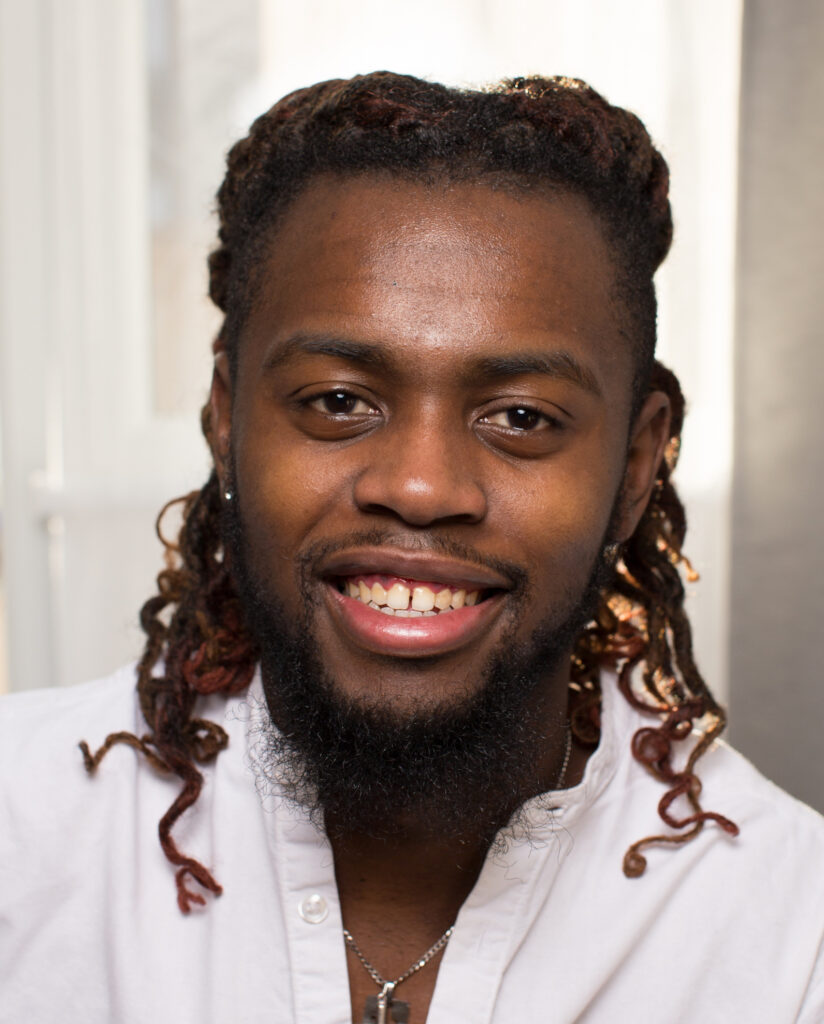 Languages: English*, French, Lingala (Congolese)
Accents: African, American-Standard, Cockney, French, Italian, Jamaican, London*, Welsh-Standard

Olivier is a passionate young actor who speaks three languages – English, French and Lingala (Congolese dialect). He enjoys working in a broad range of styles and genres on stage and screen, from comedy film roles and playing Commedia dell'Arte on stage, to physical theatre and taking on more emotional roles such as Derek in Sensationalised with Haringey Shed earlier this year.
While training for his BA in Performance Practise he was pro-active, taking part in festivals, art exhibitions and performing on stage abroad in Italy and Poland. He is a fan of contemporary as well as classical texts having enjoyed playing in Alistair McDowall's 'X' and Strinberg's 'Miss Julie.'
Olivier is highly athletic and as well as skills in football, basketball, rugby, baseball and dodgeball, he is also a strong member of a cheerleading team in which he bases.