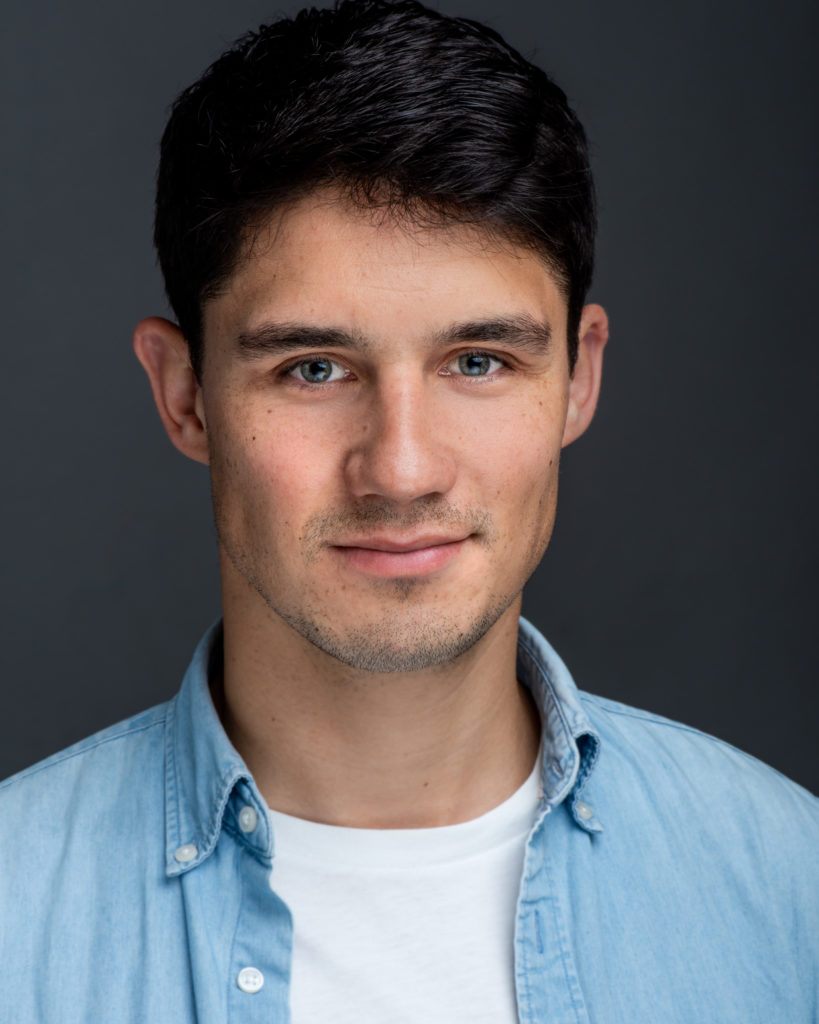 Accents: American-New York, American-Southern States, American-Standard, Australian, Birmingham, English-Standard, Irish-Northern, Irish-Southern, RP*, Scottish-Standard
Oliver is an energetic, versatile stage and screen actor with a love of all things athletic. Growing up in the dramatic surroundings of Stratford-upon-Avon he took to the stage at the Royal Shakespeare Company from an early age, playing Fleance in Macbeth directed by Dominic Cooke.
His passion for pouring over plays and novels lead him to study English Literature, and after a time sharing this love through teaching he returned to the stage professionally, where he has developed as a strong comedy actor with excellent physical skills. Oliver has since had the opportunity to bring many of his much-loved characters to life, such as playing Sherlock Holmes touring nationally last year. He has also surprised himself with a new love as he relished playing his very first dame in Beauty and the Beast this festive season.

Alongside his growing stage career, Oliver is also a captivating screen actor and currently to be found playing colleague-come-love-interest Eric in the successful Call It A Day web-series.