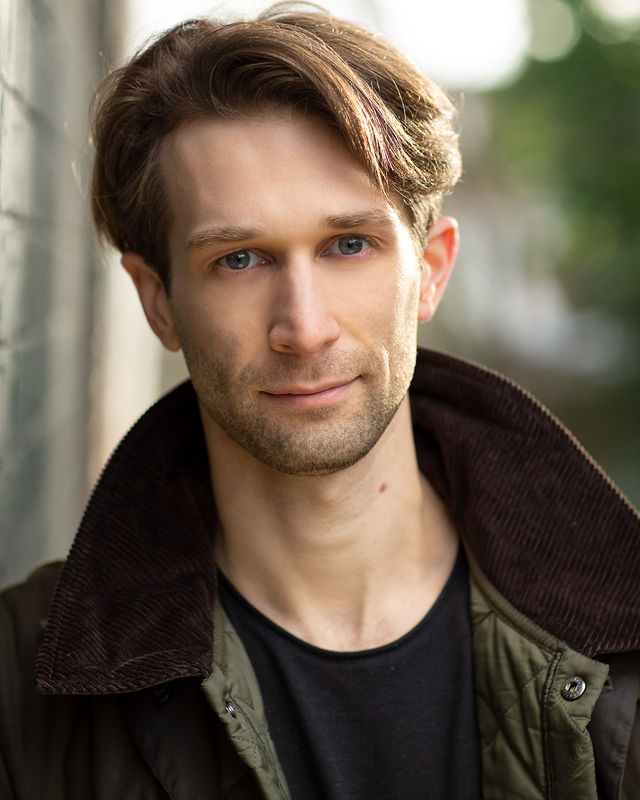 Accents: American-New York, American-Southern States, American-Standard, Australian, Cockney, French, German, Heightened RP, Irish-Northern, Irish-Southern, RP, Sussex*, West Country
Jake is a talented actor and highly skilled singer and musician who trained at the Guildford School of Acting. His broad range of skills in music, physical theatre and comedy have made him invaluable to theatre companies that look to devise and collaborate within an ensemble. In his recent UK tour of Silas Marner he worked on multiple roles, puppeteering, composing, recording and playing multiple instruments for the show.
His tenor voice has been heard within top professional choirs such as the Mozart Festival Chorus, in new music works with composers such as Michael Finnissy, Andrew Fisher, Sergei Dreznin, and as an excellent guitar player he also accompanies himself and plays guitar for function bands.
Jake is a passionate, creative actor, eager to continue his work in theatre as an actor-musician and musical theatre performer, as well as developing his screen work in TV and film this year.