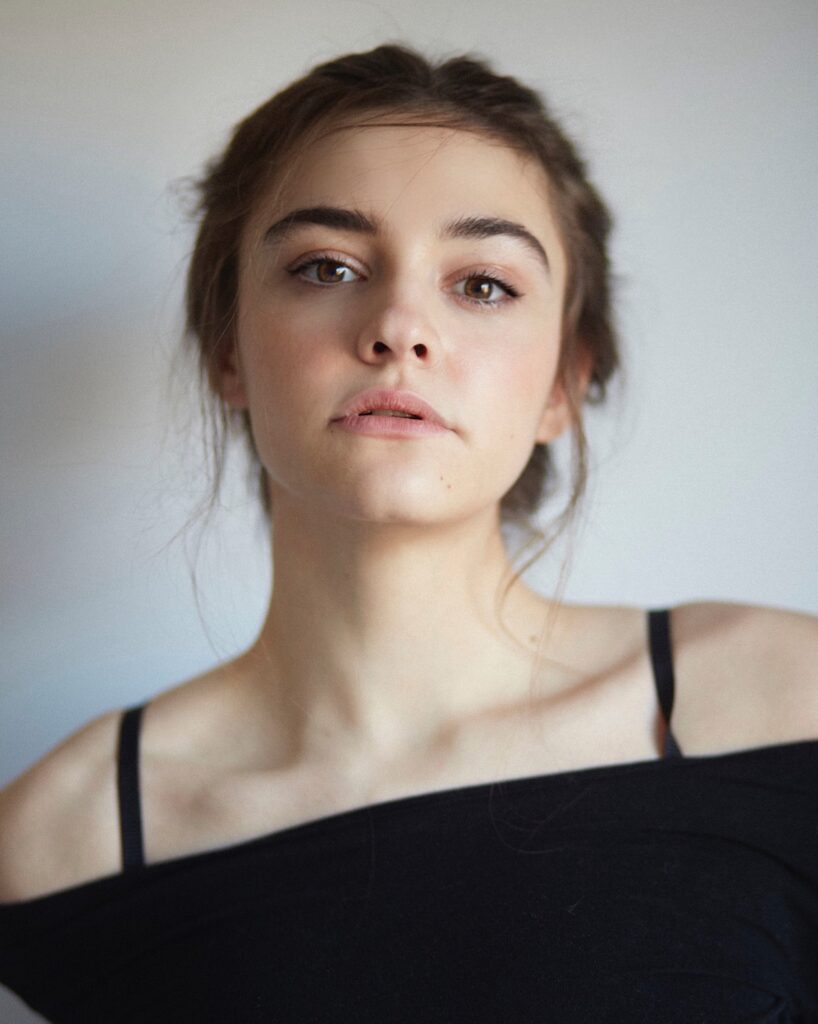 Languages: English (fluent), Spanish* (native), Sign Language (BSL Level 1-basic)
Belén – also known as Ben – is an actor, model and writer born in Spain with family in both Spain and the UK.
Ben has always had a passion for cinema. She studied technical film for three years before deciding to train as an actor at LAMDA, where she obtained a diploma in Classical Acting. Her experience on both sides of the camera gives her a strong appreciation for and understanding of film making.
Ben has a broad range of skills in martial arts. She has trained Krav Maga from a young age and was a bronze medalist at the 2008 Wado Ryu Karate World Championships. Her archery experience (both Olympic and long bow), along with her skills as a boxer and horse rider, means she is well suited to physical and classical roles, and she is also proud to claim that these skills would make her an ideal hobbit or elf as well.
Ben also has a musical ear having played the piano since the age of 8, she has a soprano voice and a strong movement background. She is an enthusiastic, passionate actor who is eager to work in the British TV drama scene having recently moved back to London. A huge fan of Lord of the Rings and Woody Allen films, you will always find her next to a cup of tea or a book.